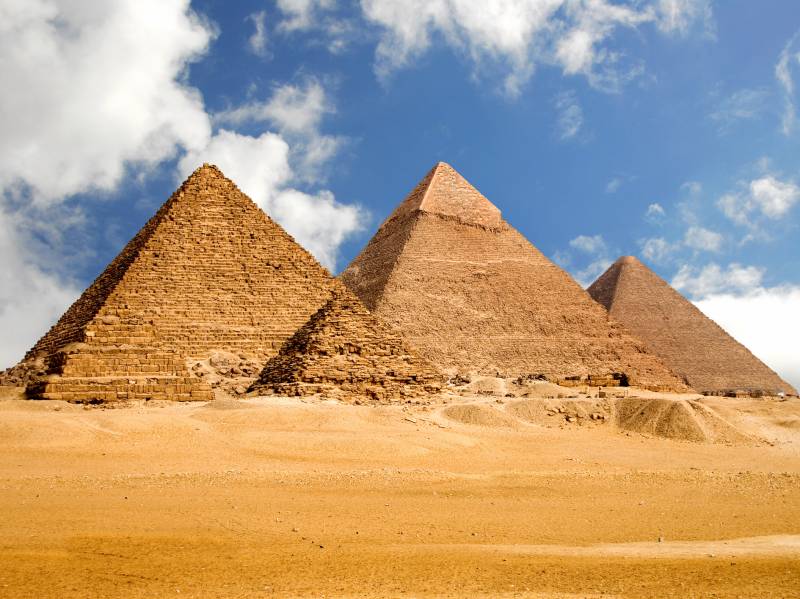 [tabs slidertype="top tabs"] [tabcontainer] [tabtext]Short itinerary [/tabtext] [tabtext]Price[/tabtext] [tabtext]Full itinerary [/tabtext] [tabtext]Terms[/tabtext] [tabtext]Book now[/tabtext] [/tabcontainer] [tabcontent] [tab]
Tour High Lights

| | |
| --- | --- |
| Trip duration |  Days , Nights |
| Trip type | Private Tour |
| Trip runs | Every Day |
| Starting from | |
| Return to | |
| Pick up time | Any Time |
Short Itinerary
 

| DAY | SCHEDULE | SLEEPING IN | MEALS |
| --- | --- | --- | --- |
| 1 | | | |
| 2 | | | |
| 3 | | | |
| 4 | | | |
| 5 |   | | |
| 6 | | | |
| 7 | | | |
| 8 | | | |
| | | | |
[/tab] [tab]
Prices Quoted in US Dollars Per Person

 

| Number of pax | 3* Hotel | 4* Hotel | 5* Hotel |
| --- | --- | --- | --- |
| 1 | | | |
| 2 | | | |
| 3 | | | |
| 4 | | | |
| 5 | | | |
| 6 | | | |
| 7 | | | |
| single supplement | | | |
| Low Season Redaction | | | |
[/tab] [tab]
The Sinai Jordan Tour is 8 days in duration, beginning Wednesday at Sharm el-Sheikh. Upon arrival at Sharm el-Sheikh Airport, you will be met and transferred to your hotel for the next two enchanting nights.
Thursday, Sharm el-Sheikh: After breakfast you will travel by boat to Ras Muhammad Marine Park, weather permitting. Here you have the opportunity to swim in the Red Sea and snorkel, if you so wish. While swimming, you will be mesmerized by the myriad of beautiful fish and tropical corals to be found in the area. A light lunch is served on board the boat before heading back to your hotel for a relaxing afternoon at leisure. (BL)
Friday, Sharm el-Sheikh / St Catherine Village: You will have the morning at leisure before being transferred to the Village of St Catherine where you will spend the night. (B)
Saturday, St Catherine Village / Taba: Today you visit the Monastery of St Catherine, constructed between 527 and 565 AD. It is believed to have been built around Moses' "Burning Bush" and is said to be the world's oldest working Christian Monastery. It has never been plundered in all its history and as a result, it houses an impressive collection of art and manuscripts written in a number of languages. After the visit you will be transferred to the seaside town of Taba, located near the top of the Sinai Peninsula. (B)
Sunday, Taba / Aqaba / Petra: Today you board our ferry bound for the Port of Aqaba in Jordan. On arrival and after clearing Customs and Immigration, you will be transferred to your hotel near Petra for the night. After freshening up in your hotel you proceed for a Petra-by-Night Tour.
(B) Monday, Petra / Dead Sea: Today you visit the ancient Nabatean Capital of Petra, dating back over 2,000 years. Your tour takes in all of the remarkable places at this historical site. After your memorable visit to Petra you will be transferred to your resort on the Dead Sea, the lowest point on earth. Your journey follows the King's Way, an ancient route which still has marks left by traders, armies and pilgrims, who followed it centuries ago. Enroute you also drive through Wadi Mujib, a deep valley boasting some of Jordan's most breathtaking views. (B)
Tuesday, Dead Sea – Amman: This morning you depart on a full day sightseeing excursion beginning with a visit to Madaba (St George Church) and Mt Nebo before heading for Jerash, dating back 2,000 years and acknowledged as one of the largest and best preserved sites of Roman Architecture outside of Italy. After lunch you will visit the Jabal al-Qal'a (Citadel Hill), the Umayyad Place, the Folklore Museum and the Roman Theatre around Amman. This will be followed by a casual walk in the old downtown area of the city through the Suq (bazaars) and the Gold Market, before settling down to dinner at a traditional Jordanian restaurant in the old town. You will return to your Dead Sea resort after dinner.
(BLD) Wednesday, Depart Dead Sea: The morning will be at leisure to relax or go for a 'swim' in the Dead Sea. Your Experience Tour finishes when you check out of your hotel.
There are good connections for flights home. (B)Inca Tours does not own any of the hotels, lodges or service providers utilized in making up the tours. As a result Inca Tours is only acting as an agent for the operators and as such does not accept responsibility for any negligence, omissions, errors or differences in standard experienced by passengers when utilizing the operators' products or services. Please Note: for full booking terms and conditions please see the back of our booking form.[/tab] [tab]terms Content goes here[/tab] [tab]Please select a valid form[/tab] [/tabcontent] [/tabs]