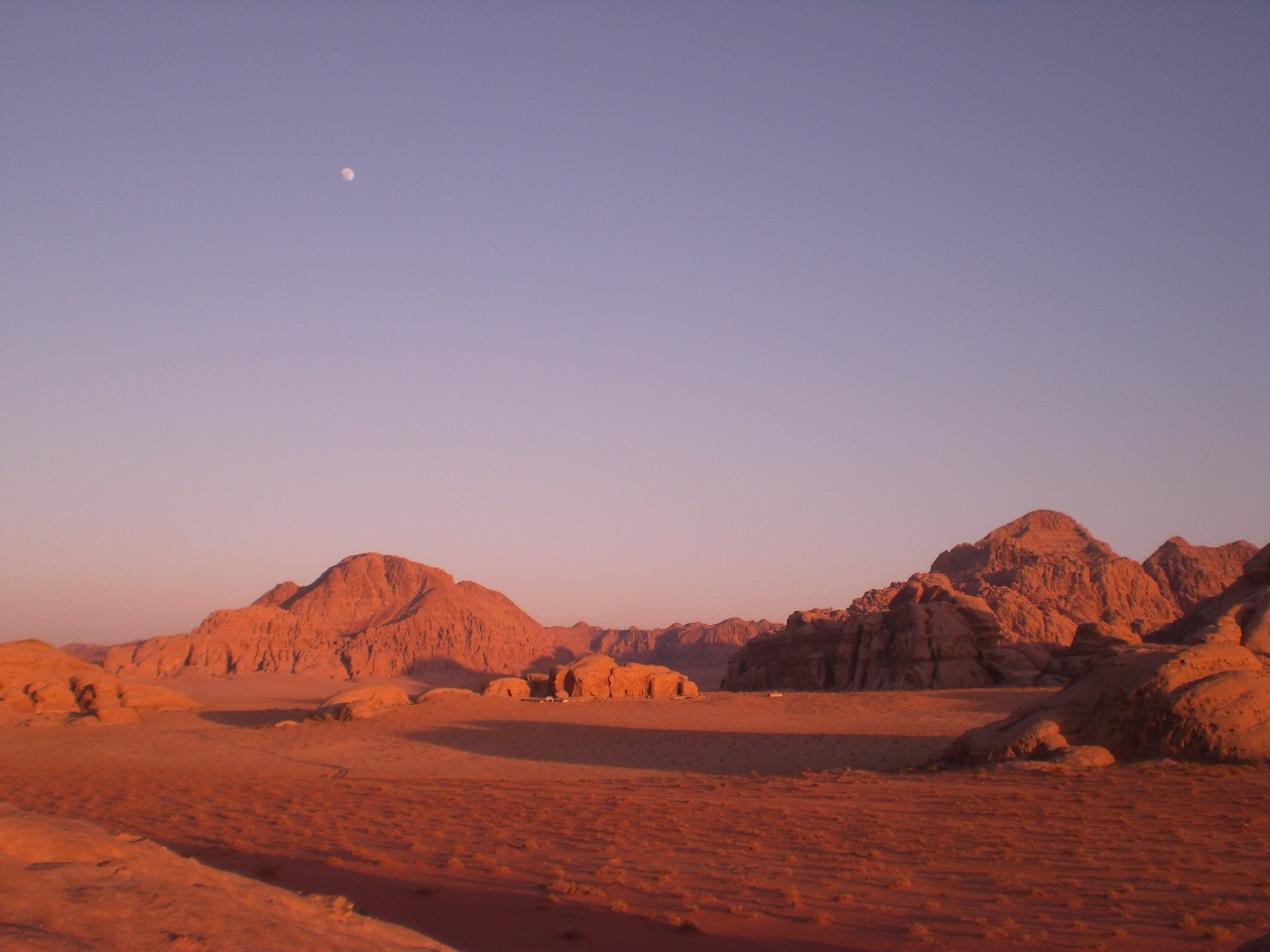 [tabs slidertype="top tabs"] [tabcontainer] [tabtext]Short itinerary [/tabtext] [tabtext]Price [/tabtext][tabtext]Full itinerary [/tabtext] [tabtext]Terms[/tabtext] [tabtext]Book now [/tabtext] [/tabcontainer] [tabcontent] [tab]
Tour High Lights
T

rip duration

1 day

Trip type

Private Tour from Petra to Wadi Rum

Trip runs

Every Day

Starting from

Petra

Return to

Petra or Aqaba 

Pick up time

07:30 am
Tour from Petra to Wadi Rum
The tour will start from Petra where we will pick you up from your hotel. You will then drive 1:30 hours to Wadi Rum and as soon as you arrive there you will head into the majestic desert. We will then show you the Seven Pillars of Wisdom, Lawrence of Arabia's House, Thamudic and Nabatean inscriptions made centuries ago and you will see some of the amazing natural rock bridges which you can climb. You will also see some of the Nomadic tents in the area where you can see the way that the Bedouins live in the desert. We will then head back to your hotel in Petra or Aqaba. [/tab] [tab]
Prices Quoted in US Dollars Per Person
 

| Number of pax | Price unit |
| --- | --- |
| 1 | 280 |
| 2 | 130 |
| 3 | 100  |
| 4 | 85  |
| 5 | 75 |
| 6+ | 65  |
| | |
Included
All car transfers
Tickets of Wadi Rum site
Jeep tour for 2 hours in Wadi Rum archaeological park
Lunch in a Wadi Rum guest house
Drop of Aqaba or back to  Petra
Not included
Any items not mention above
Tips
Drinks
Self expenses
Extra excursions
[/tab] [tab]
Tour from Petra to Wadi Rum
We will pick you from your hotel in Petra whenever you are ready to leave. We will then drive for 1:30 hours through the scenic Kings Highway to Wadi Rum. As soon as we arrive at the Wadi Rum visitor center , our tour will begin by viewing the famous "Seven Pillars of Wisdom", described in Lawrence of Arabia.
Our guided jeep tour will continue and show you Lawrence of Arabia's house as well as the Thamudic and Nabatean inscriptions made centuries ago. Then we will show you the many Natural Rock Bridges in the area where you will have the chance to climb one. You will stop at the Nomadic Tents in the middle of the desert, where you can experience the unique Bedouin life. In the evening we will return to Petra or you can also extend your tour to Aqaba.
Wadi Rum is the largest desert in Jordan and is a unique desert valley cut into Sandstone and Granite rock. People have lived in Wadi Rum for thousands of years in what is a very harsh and arid environment. Mostly everyone living in Wadi Rum is of Bedouin origin and until recent years mostly all the inhabitants in the area have lived very nomadic lives. Wadi Rum was declared a protected area in 1998 by the Jordanian Government. Wadi Rum is a very special and unique area in Jordan that should not be missed by anyone.
[/tab] [tab]
General info
Trip Note 
full day Private tour
Jeep tour inside the archaeological park of Wadi Rum
you need sun cream ,hate
Prices

Prices are quoted in US Dollars per person per trip and valid till December 2014, except during Christmas, New Year & Easter holidays.

Payment Policy

Reservations should be made as early as possible to book the desired Jordan tour, spaces will be secured upon receiving a deposit of 25%, and during the Christmas and New Year holidays and tour packages the required deposit is 50%. This deposit forms part of your final payment. Deposits can only be made by credit cards, wire transfer and or Western Union.
Tipping

It is a customary attitude for expressing ones satisfaction of good services rendered to him by staff on duty with him. We advise if you are willing to offer it, this would be great and if not, you are not obliged to do it
[/tab] [tab]Please select a valid form[/tab] [/tabcontent] [/tabs]
Tour from Petra to Wadi Rum – Visit the Seven Pillars of Wisdom, Lawrence of Arabia's house, Thamudic & Nabatean inscriptions, Rock Bridges & Nomadic Tribes